Do you ever struggle to get your company noticed? Even if you are not a business owner, have you ever found it difficult or time consuming to discover a list of companies in Botswana, or even those near you? You can rest assured that Lephutshi Business Directory will come to your rescue. Our business directory is where businesses can advertise their products and services and where customers can find them.
Remember the old Botswana Telecommunications Corporation (BTC) phone directories, Remember how they used to have a yellow pages section with a list of phone numbers and addresses for businesses? Yes, Lephutshi works in the same way, but with additional features to assist your business in being discovered. The name "Lephutshi" was inspired by the yellow pages, "pampiri tse di Lephutshi" in Setswana. Enough ka Lephutshi let's continue.
"Any type of business can be listed on Lephutshi, and it is completely free."
Benefits of a Business Directory.
Why should your company be listed mo Lephutshi? Unlike social media pages, you don't have to constantly produce content to be noticed on business directories. Below are key benefits of listing your business us.
How your company will appear mo Lephutshi
We use your company's logo as a map pin (location), which can help spread the word about your brand and increase brand awareness.. There's also a video at the bottom of this page to show and explain more.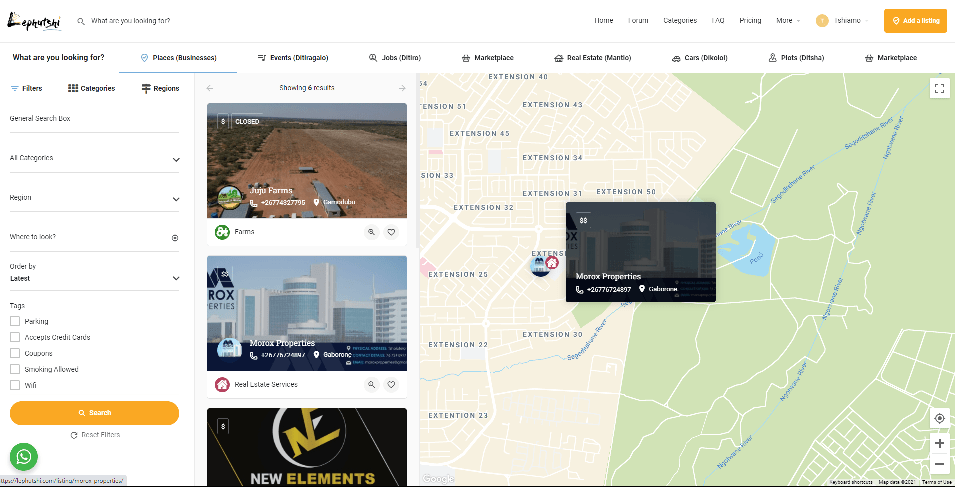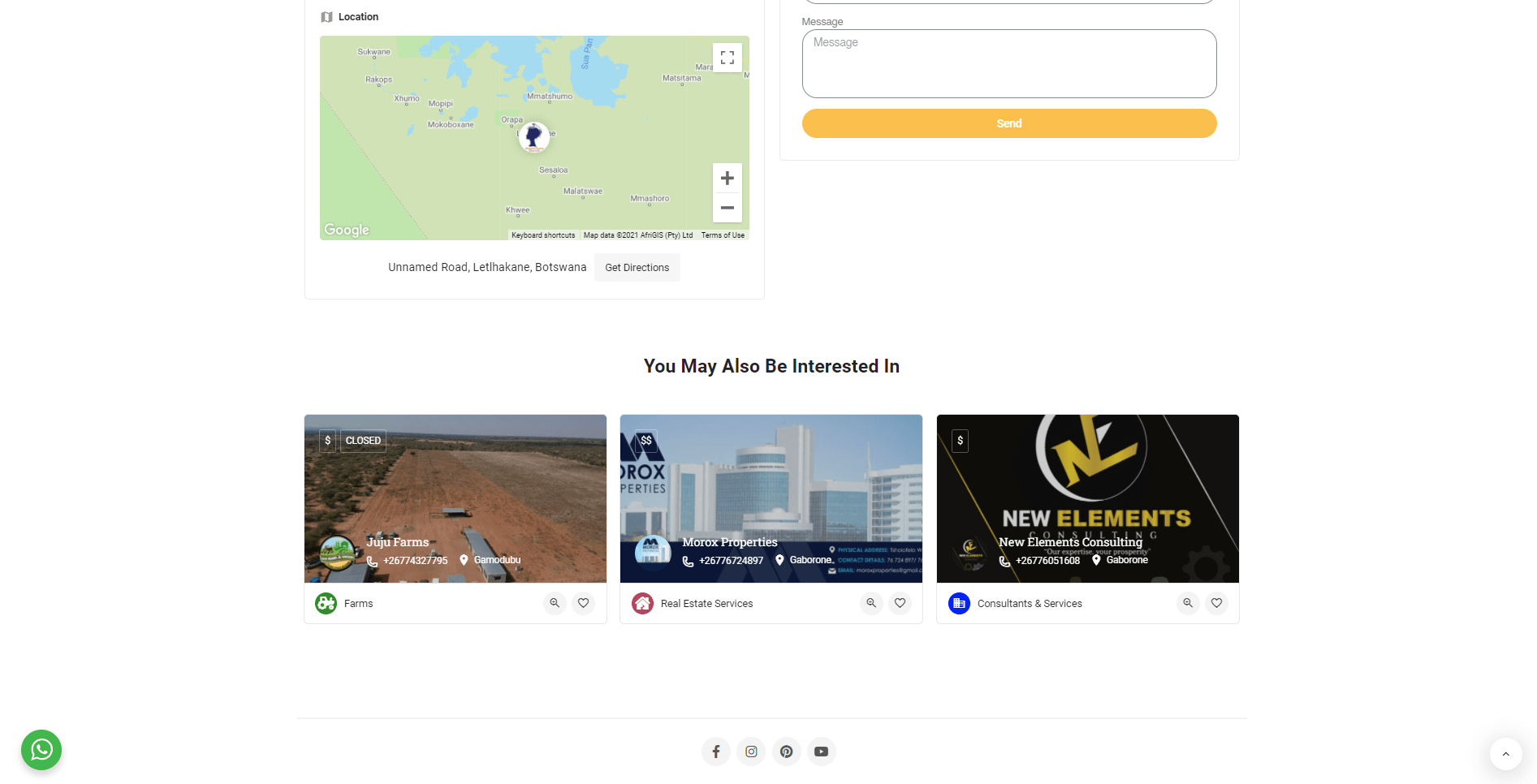 To list your company mo lephutshi is completely free; however, if you want to stand out from the crowd, you can choose our premium plan, which includes more marketing features. Click here to learn more on pricing.
To add a your company simply click "Add a Listing", select "Business", fill out the form and submit. The video below will show you how.